Nike and Jun Takahashi Reveal the new Nike Gyakusou SP19 Collection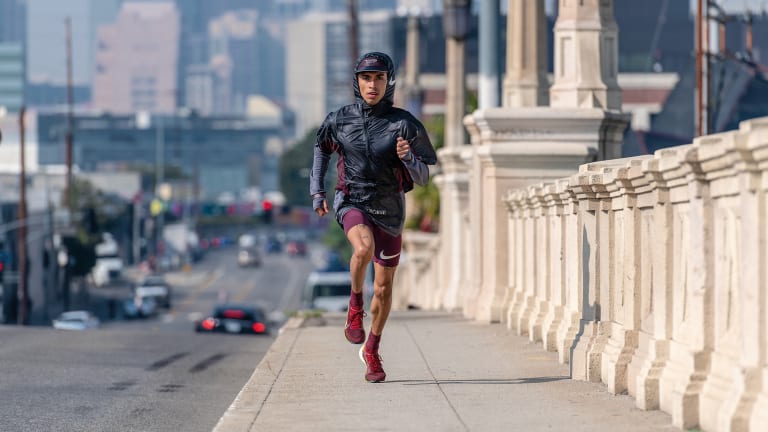 In the wake of getting a first take a gander at one of the Pegasus Turbo colorways from the accumulation prior this year, Nike has at long last authoritatively revealed its most recent Gyakusou go with Jun Takahashi for Spring 2019.
Like Gyakusou accumulations before it, the most recent offering will concentrate on mixing practical running attire with the motivation of the urban scene. Packable weatherproof coats, Dri-Fit base layers, and tight sew shorts in an earth-conditioned shading palette of burgundy, yellow, and green will all be accessible.
Nike has by and by collaborated with UNDERCOVER organizer Jun Takahashi, this time disclosing the Gyakusou SP19 gathering, planned in light of sprinters.
With Takahashi a sprinter himself, utilizing the activity as an opportunity to think on thoughts for his next gathering, the new Gyakusou SP19 consolidates Takahashi's very own style with Nike's most recent running clothing innovation.
"I purposefully incorporate natural hues. It is imperative to unite my style with Nike's usefulness," said Takahashi in an official public statement.
The feature of the gathering will be the three tennis shoes: two sets of the Pegasus Turbo and a VaporFly 4%. Both colorways of the Pegasus Turbo use green and yellow shading plans, and join subtleties like Gyakusou marking down each toe, a switch binding framework, and intelligent itemizing ideal for night running. The VaporFly 4% chooses a burgundy Flyknit upper, expansive Swoosh imprinted on the sidelong side board, and Gyakusou content wrapping the lower leg neckline.